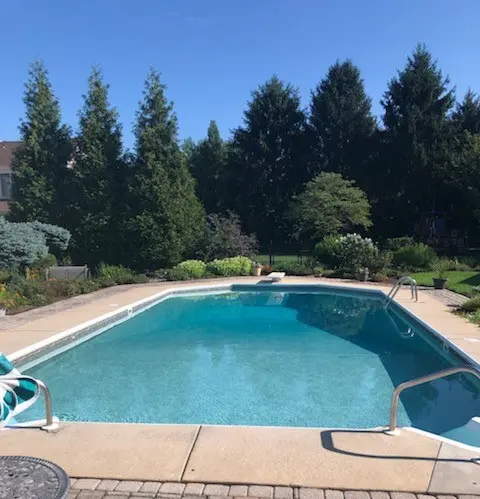 Dan is a Certified Pool Operator Instructor & a Licensed Pesticide Applicator with the PA Dept. of Agriculture in Categories 24 & 6. He has vast hands-on experience with over 25 years in the Aquatics Industry.
Primarily dealing with Commercial Customers, Dan has spent two decades being a Pool & Hot Tub Alliance (PHTA) Instructor. He provides pool refurbishing service, parts, installation, chemicals, training & consulting when he's not instructing. His customer base is comprised of Municipal, School, Specialty, Hotel & Wading Pools, etc.& he brings hands-on knowledge from his Commercial Pool business to your back yard.
Family-owned and operated, we provide personalized services that our customers can count on. With over 25 years of experience, we know that our customers want value and expert service at a reasonable cost.
Specializing in commercial and residential pool maintenance, including replacement pumps, filtration system installation, and weekly and bi-weekly maintenance.
Pool products - including pump parts, filter cartridges, safety covers, and much more.
We care about our customers, and our goal is to provide 100% satisfaction for all our clients; for reliable service, please call Dan Walter at +1 (717) 487-3035.